We stock a large range of Double Bass bows for sale includes bows of French and German pattern for double bassists of all abilities and budgets.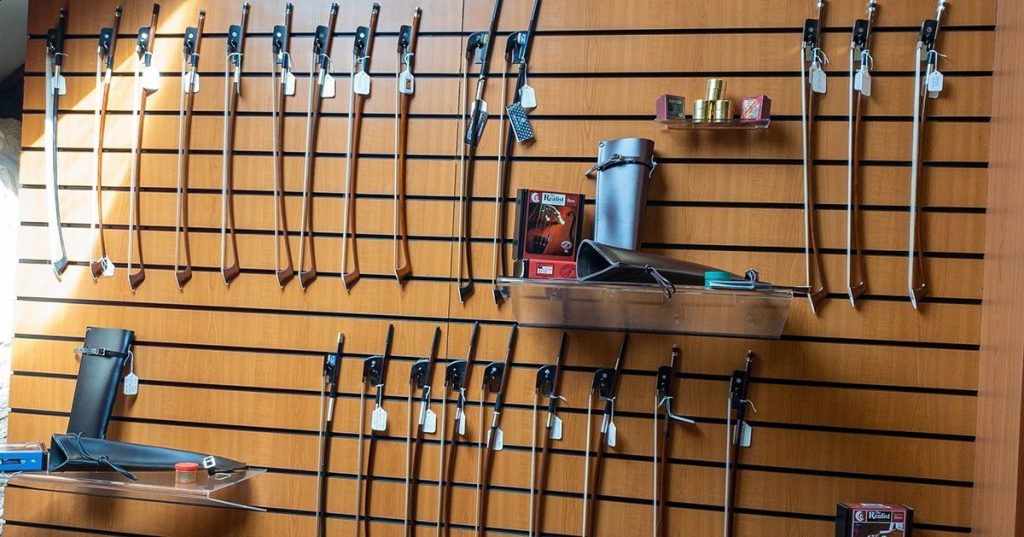 We carry a great selection of both German pattern bass bows and French pattern double bass bows for you to choose your perfect bow from.
Double bass bows are an essential accessory for any double bass player, providing the necessary leverage and control to produce the desired sound on the instrument. When searching for a double bass bow, it's important to consider factors such as the material it is made of, the weight and balance of the bow, and the overall level of craftsmanship.
Some common materials used in the construction of double bass bows include pernambuco wood, carbon fiber, and various types of wood. Pernambuco bows are known for their warm, rich sound, while carbon fiber bows offer a lighter weight and more durable construction. Wooden bows offer a traditional look and feel, and can be made from a variety of different woods, each with its own unique tonal characteristics.
In addition to the material of the bow, it's also important to consider its weight and balance. A well-balanced bow will be easier to control and will produce a more even sound across the strings.
Finally, the level of craftsmanship is an important factor to consider when searching for a double bass bow. Look for a bow that is well-made and has smooth, even hair tension and a comfortable grip.
Overall, double bass bows are an essential accessory for any double bass player, and selecting the right bow can greatly impact the overall sound and playability of your instrument.
We offer a bow trial service where you can try up to three bows in your own home for up to 5 days. Please, contact us for details. This service is available on bows over £150. We will post them out to you and collect the ones you don't choose.
We also have an advice service where we will help you choose the right bow for you and your instrument. You can use this service by calling us on 01332 840391 and we'll be happy to help.