An Introduction to Bass Bags
Founded in 1983, Bass Bags is a Morgan family owned and operated business located in Derbyshire, England. Bass Bags was started by double bassist and teacher Tony Morgan to make double bass bags. Hence the company name "Bass Bags". Today Bass Bags has diversified somewhat and is run by Tony's son, David Morgan with help from his mother Caroline Morgan.
Our History, The Story so Far
1983, the Start.
Our range of double bass bags consisted of three models, Standard, Super, and Waterproof. They proved to be very popular and some are still in use today after all these years. Our range of double bass bags, cases, and gig bags soon expanded as we added gig bags for brass and woodwind instruments to our range. We have also developed, over the years, new cutting-edge designs of gig bag for various instruments.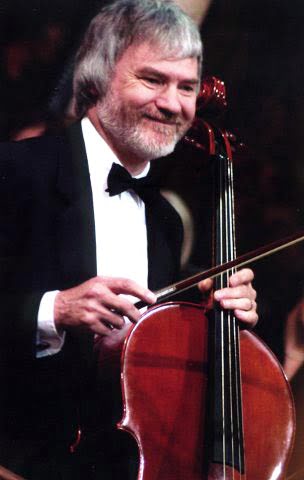 The 1990s
In the 1990s we added a musical instrument hire service to our business. This was our first service orientated operation, as up until now we had purely supplied products for sale to the trade and retailers. Tony, as a double bass and cello teacher, identified a need for affordable but properly set up student string instruments. We started off supplying just his pupils with our luthier setup student cellos and basses. However, word of our student string instruments and their quality soon spread. Our student instrument hire operation has consistently grown over the years. As people have experienced the difference of a properly setup instrument this has created a strong demand for the sale of our luthier set up instruments.
Since the 90's we've created our website, adding a shop section selling instruments, musical instrument accessories, and gig bags. We continue to add new products to our online store every week and our "keep it in stock" ethos sets our store apart from others.
The 2000s
In 2013 we began actively marketing our stage and choir riser hire service which had previously only served customers who were "in the know". Now we supply and construct stages throughout the UK for the BBC and other TV companies in locations such as Dunsfold Aerodrome and choir risers on location in churches for BBC Songs of Praise.
In 2015 we added professional cello and double bass hire to our services. Supplying professional quality instruments on hire to visiting musicians, for performances in London's West End, at Royal parties, on cruise ships, and in concert halls throughout the UK.
The Present day
Our musical instrument hire operation continues to grow in size every year as word spreads about our unique service. We are continually adding new products to our website, expanding our violin, cello, and double bass shop.
We remain a family-run business to this day, giving our customers the benefit of our unique knowledge.
On 29th September 2017, our specialist orchestral strings website Strings2Go.com went live, with over 2800 types of orchestral strings for Violin, Viola, Cello and Double Bass for sale.
On The Move
The Bass Bags Building
On the 8th October 2018, due to continued expansion and in order to service the needs of our customers better, Bass Bags moved into new larger 4600 sq ft premises in nearby Little Eaton. Within the premises, we have the advantage of a large warehouse, a bigger workshop and a huge room to store our finished instruments.
We also have a larger office which will help us scale and employ more staff as we continue to grow. We continue to be committed to carrying stock and our new location is helping us maintain this ethos as we are able to handle much larger deliveries and get higher volumes of products out to our customers.