Economy UK Delivery Within 5 Working Days
This service is FREE for all UK orders.
All of our economy deliveries are sent with RoyalMail or UPS depending on the package size and weight. Most deliveries will arrive within the 5 working days. We may prioritise stock to orders with faster delivery methods. However, your order will arrive within the 5 working days.
---
UK Delivery Within 3 Working Days
This service costs £4.99 for most orders or £7.99 for bulkier orders.
All of our 3 working day orders are sent with RoyalMail or UPS depending on size.
---
Next Working Day UK Delivery
This service costs £14.99 for any size order.
The cut-off time for orders to be dispatched the same day is 12 noon. If you need to use this service and it's after 12 noon, please call us on 01332 840391 and we'll do our best to make special arrangements for you.
Our next working day orders are sent either with RoyalMail Tracked 24 or UPS. The service we send them on depends on the order weight and bulk.
---
Special Handling Instrument Delivery (Double Basses & Cellos) within the next 5 working days
This delivery is a 'white-glove' service carried out by us using our own staff and specially fitted out, climate-controlled van. The reason we use our own van and staff for the delivery of cellos and double basses is these items are very fragile and the damage risk with parcel companies is far too great. Double basses and cellos are also oversize for most parcel companies. We deliver to most UK mainland postcodes. If your postcode is not covered we may have alternative delivery runs that are less frequent on which we can include your delivery, if this is the case, please contact us, we will be happy to advise you.
Unfortunately, we cannot provide this delivery free of charge due to the cost of operating it, the delivery charge is calculated at checkout based on your location. We hope that it gives you peace of mind that your cello or double bass will arrive in the best condition directly from our luthier workshop.
When your order is placed we will contact you to arrange the day of delivery. The day before your delivery you will receive an email and/or a text message with a two hour time window of when your delivery will arrive. On the delivery day, when our van is underway, you will receive another email/text with an accurate live ETA and the option to track our van on a map which is updated live.
---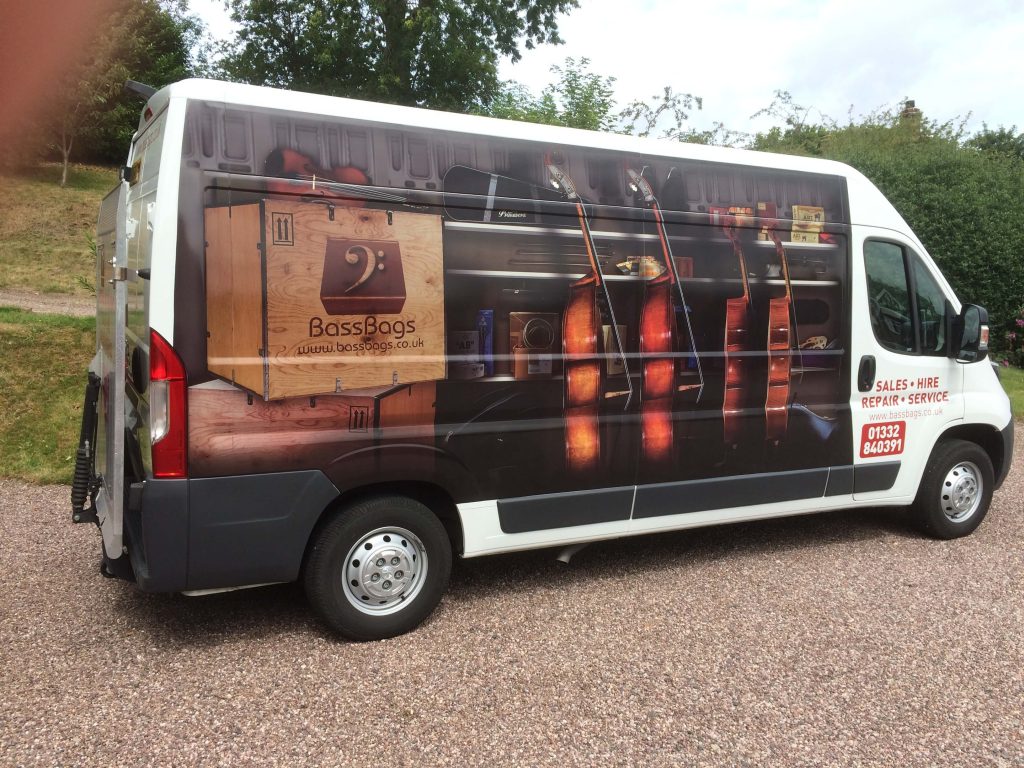 Saturday UK Deliveries
If you need your order delivering on a Saturday, we can arrange it for you. However please call us by phone for our best pricing and to make the arrangements.
---
International Deliveries
All international deliveries have their price calculated at the checkout. Transit times vary depending on the country. We have listed some regional transit times below, as a guide. However, these are quoted based on courier company estimates and do not include unexpected delays, such as customs delays.
Europe: between 2 and 5 working days
North America and Canada: between 2 and 10 working days
Australia: between 5 and 10 working days
---
Packaging
We will always pack orders for shipping in a fit for purpose manner. We re-use packaging where possible to minimise our impact on the environment and reduce the quantity we send for recycling or waste.