Our Cellos Are Amongst the Best Available for Hire in the UK From Only £30 a Month
Cello rental is an option that makes sense for a variety of reasons. Our cello hire and rental system make the experience of finding the right cello for you that bit easier. Whether it's your first experience playing the cello and wondering if it's right for you, or if you're an experienced player looking to take up playing the cello again, Bass Bags has you covered. Our cello hire and cello rental service give you the option of different sizes that are suitable for a range of players. We can deliver, to your home, everything you will need to start playing the cello.
Call us now on 01332 840391 to arrange a hire. If you're looking to buy a cello or for more information about our cellos please visit our cellos for sale page.
How It Works
Contact Us
We will give you an inclusive quote for you Cello which will include delivery and collection (unless you collect it from us in person)
We Deliver
We deliver the Cello to you, to use for the duration of the hire and will contact you to arrange a convenient delivery time.
We Collect
When you've finished with the Cello, just let us know and we'll arrange for collection. Simple.
Primavera 100
£30 monthly
Luthier Setup
Factory Strings
Hardwood Bow
Sizes 4/4, 3/4, 1/2, 1/4 and 1/8
RRP: £773
Claim up to 3 months hire back on purchase
Popular for people on a budget
Primavera 100 Cello Hire Request
£50 monthly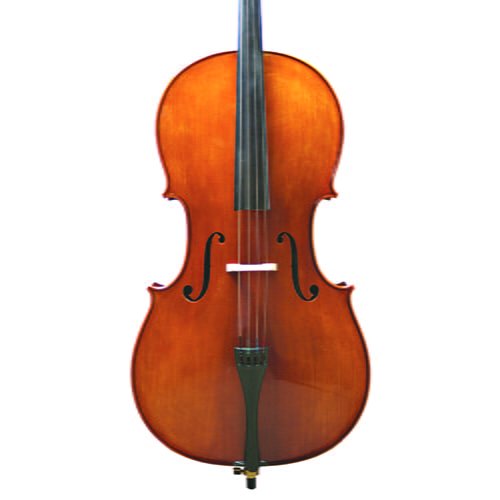 Full Luthier Setup
Composite Bow
Sizes 4/4, 7/8, 3/4, 1/2, 1/4 and 1/8
RRP: £1113
Claim up to 3 months hire back on purchase
Most popular with Adult Beginners
Primavera 200 Cello with Prelude Strings Hire Request
£59 monthly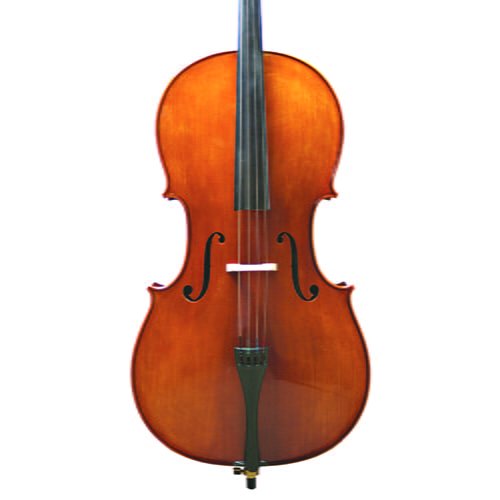 Full Luthier Setup
Composite Bow
Sizes 4/4, 7/8, 3/4, 1/2 and 1/4
RRP: £1156
Claim up to 3 months hire back on purchase
Superb sound
Primavera 200 Cello with Jargar Strings Hire Request
What's Included
All of our Cellos for hire include the following as standard:
What Makes Our Cellos The Best
We started our cello hire and rental operation in the 1990s to provide good quality, well set up cellos for the pupils of our founder and cello teacher Tony Morgan. As a teacher, it is very frustrating having students trying to learn with poor quality and badly, if at all, set up instruments. Other cello teachers started to notice the instruments Tony's pupils were playing and asked us if we could supply cellos to their students. With this, our cello hire service was born from an educational need, and to this day our business is still built on teacher recommendations. With the majority of our customers referred to us by their cello teacher, educator or school.
Continuing to maintain loyalty to our roots, we still take great care when selecting cellos for our hire service; we only pick cellos that we know will be a joy for our customers to play and will help speed them along their learning journey.
Once selected our hire cellos, no matter what the size, are all set up meticulously by our luthier to our high professional standard. Within the setup, we check, adjust and refit as appropriate, The pegs including the holes they fit into in the pegbox, the top nut, the bridge, the fingerboard and the sound post. We also make sure fittings like the endpin and tailpiece adjusters are all in top working condition. Last but not least we always fit nice cello strings.
All of this combined makes our cellos probably the best that you can hire in the UK.
Call 01332 840391 now to arrange hire
Why Our Cello Hire Is Great For Everyone
For Adult Beginners
As an adult beginner, you will benefit from being able to start on an excellently set up cello without the significant outlay needed to buy one of these cellos outright.
Our cellos are expertly prepared by our luthier which makes them easier to play and therefore quicker to learn on.
For Parents with Young Cellists
Parents benefit from our hire service as do their budding young Cellists.
For a fixed price from £30 per month, your child will always have the right size cello to play, without the headache of having to buy and sell cellos as they grow.
We will swap, free of charge, the cello that you're hiring for the next size up as and when your child is ready, meaning they'll never have just to make do.
Your young cellist will progress with much more ease and at a faster pace with a well set up instrument, that's the correct size for them. We treat all of our cellos to a great set up no matter what their size.
Cello Size Guide
| Cello Size | Age | Height (cm) | Arm Length (cm) | Finger Span (cm) |
| --- | --- | --- | --- | --- |
| 1/10 | <5 | <92 | <40 | 6 – 7 |
| 1/8 | 4 – 6 | 92 – 107 | 40 – 45 | 7 |
| 1/4 | 5 – 7 | 107 – 122 | 45 – 50 | 7 – 10 |
| 1/2 | 7 – 11 | 122 – 137 | 50 – 55 | 10 – 13 |
| 3/4 | 9 – 15 | 137 – 152 | 55 – 60 | 13 – 15 |
| 4/4 | >15 | >152 | >60 | >15 |
Delivery
We take great care over our cellos from the outset and having spent lots of time in the workshop making them excellent it goes against the grain to send them with a parcel company because of the damage risk.
We deliver nationwide with our van, which is specially fitted out to carry Cellos and driven by a member of our staff. You can rest assured that your Cello will arrive in one piece and we will even tune it for you when we arrive. Our driver knows the instruments they are delivering and is happy to answer any questions or give advice as required.
We have regular weekly delivery routes to and around London and Birmingham from our base in Derby. We can deliver the cello to your home, work or even your child's school.
Or you can collect the cello from us by appointment in Ripley, Derbyshire, free of charge. Our location is 20 minutes from either M1 junctions 25 from the south or 28 from the north.
If you need the cello today, we can and will happily coordinate a same day delivery to you.
Call 01332 840391 now to arrange your cello hire
What Our Customers Say
Read what our customers are saying about our Cellos and our Cello hire service below.