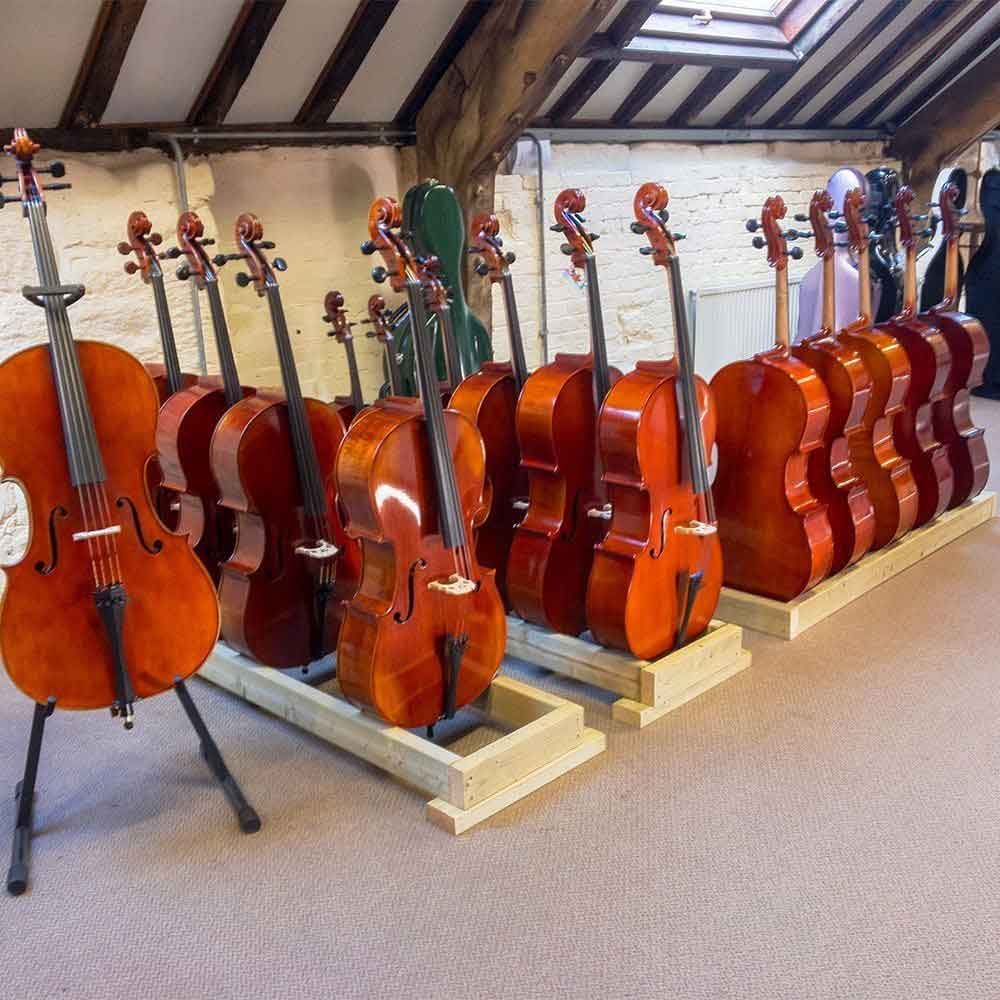 Not Sure What Size Cello to Buy for Your Child?
Use our Cello Size Calculator to find out in one click!

Cello Size Calculator
Enter the player's height
Why Buy Your Cello From Us?
Firstly we are here for you; our experts are on hand and happy to help you to buy a cello. If you'd like one-to-one service and help, you can contact us on 01332 840391; we'll be happy to help.
We are predominantly a workshop and showroom offering cellos for sale and not a box shifter; this means that all of our cellos for sale with our Luthier setup leave us in the best playing condition possible. Purchase a cello with Bass Bags today and experience a setup that greatly improves the sound and playability of our cellos.
Because of our workshop-orientated operation, we can tailor your new cello to your exact requirements. Using our online cello configurators, you can choose different setup levels, your choice of cello strings, geared or normal pegs and even the cello bow and cello case included with your outfit.
Your Cello Outfit Custom Configured Just for You
Every cello for sale starts its journey with the manufacturer; they arrive with us as they do with all retailers in a factory setup condition. If you ask us to, we are happy to price match and box shift the cellos in this way. However, this is where most of our cellos change their journey path and enter our workshop for their full Luthier setup. During this setup, we carry out the following work: refit the pegs, reshape the top nut, shoot the fingerboard, recut and refit the bridge, refit the soundpost and refit all of the other fittings. Whilst performing the setup, we fit your choice of cello strings and can upgrade the pegs to geared pegs if required.
We stock new cellos for sale from beginner to professional level. We stock cellos already expertly set up by our luthier to sound fantastic and to be a pleasure to play. These cellos are available to view/try in our private rehearsal room located just off our main instrument room at our Derbyshire location. Purchase a cello today at Bass Bags and start your music journey the right way. Why not check out our high-quality cello strings, bows and cases from some of the biggest brands in the world.